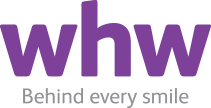 TCS® KARADENT™ STANDARD PINK (TCS2)
£0.00 – £71.95 (ex.VAT)
Description
A semi-rigid microcrystalline polymer for full dentures, semi-flexible partial dentures, clear clasps, frameworks and night guards.
• No volume shrinkage – exceptional fit
• Minimal water absorption
• Quick and easy to finish and polish (similar to acrylic)
• Easy to repair, rebase and reline with acrylic (laboratory procedure using fusing liquid)
• Monomer free and hypoallergenic
• BPA free
For additional size and shade options, please ask for availability.
SKU: TCSKSP
Struggling to find the products you're looking for? Maybe you know them by a different name? We're always open to suggestions so if you'd like to add another terminology to this product to make it easier to search for next time, please click here and let us know!