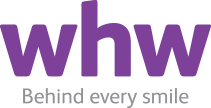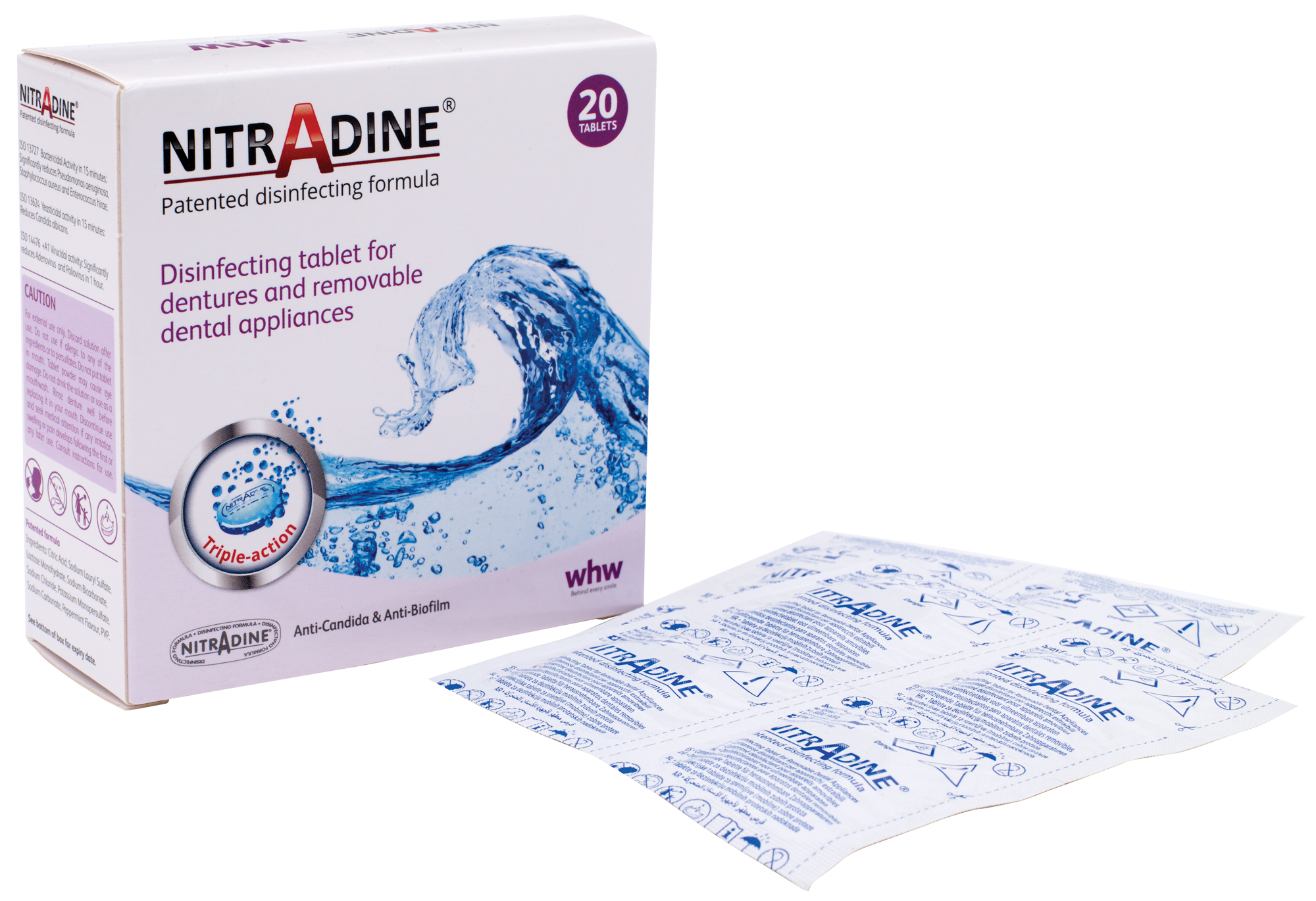 NITRADINE®
£10.26 (ex.VAT)
Description
Most removable dental appliances are made from porous materials in which opportunistic and pathogenic microorganisms (fungi, bacteria and viruses) infiltrate, attach and form biofilm, a three-dimensional protective matrix in which they build-up.
Candida albicans in particular deeply penetrates the pores and cracks of the dental appliance. Also other pathological microorganisms such as Pseudomonas aeruginosa, Streptococcus mutans, Staphylococcus aureus (inc. MRSA) and Herpes simplex can attach to and colonise the appliance which leads to painful irritation of the oral cavity (denture stomatitis). Elderly, diabetic, transplant and cancer therapy patients wearing contaminated appliances can develop serious systemic infection of the upper airways.
Clinical trials have shown that Nitradine® tablets result in a 99.995% bio-film reduction. Nitradine® contains no bleach and will not discolour retainers or aligners, in fact removing the Candida albicans and bacteria will restore the clarity of the device. Designed to be used once or twice a week alongside an existing hygiene routine.
20pcs
PRICES SHOWN ARE FOR THE END USER. QUANTITY BREAK DISCOUNTS ARE AVAILABLE TO INDUSTRY PROFESSIONALS. PLEASE CONTACT US FOR FURTHER INFORMATION.
SKU: 01NUT20-P
Struggling to find the products you're looking for? Maybe you know them by a different name? We're always open to suggestions so if you'd like to add another terminology to this product to make it easier to search for next time, please click here and let us know!