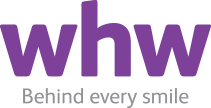 NEXTDENT FOR CERAMILL® GINGIVA MASK
NEXTDENT FOR CERAMILL® GINGIVA MASK

NEXTDENT FOR CERAMILL® GINGIVA MASK
£185.95 (ex.VAT)
Description
NextDent Gingiva Mask is a flexible material that can be used in combination with model resins. This makes it possible to print parts of the model that need a certain flexibility, such as gingiva masks on implant models.
Suitable for use with NextDent 5100 for ceramill® UK customers only.
SKU: AGNDGM
Description
– Shore hardness (A) 60-75
– Elongation at break 40-60%
– Colour Pink
Struggling to find the products you're looking for? Maybe you know them by a different name? We're always open to suggestions so if you'd like to add another terminology to this product to make it easier to search for next time, please click here and let us know!