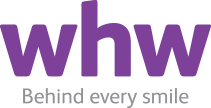 NEXTDENT FOR CERAMILL® C&B MFH
NEXTDENT FOR CERAMILL® C&B MFH

NEXTDENT FOR CERAMILL® C&B MFH
£406.95 (ex.VAT)
Description
NextDent C&B Micro Filled Hybrid is a biocompatible Class IIa material (stc) developed for crowns and bridges The mix of inorganic fillers and the resin give the material its high strength and wear resistance. It's easy to finish and polish, and can be stained with all types of composite staining kits.
1kg
Suitable for use with NextDent 5100 for ceramill® UK customers only.
SKU: NDCB
Description
– Flexural strength >50 Mpa
Struggling to find the products you're looking for? Maybe you know them by a different name? We're always open to suggestions so if you'd like to add another terminology to this product to make it easier to search for next time, please click here and let us know!