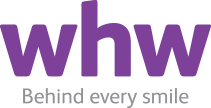 CENTRI™ FORM MOUTHGUARD SPECIAL DESIGNS
CENTRI™ FORM MOUTHGUARD SPECIAL DESIGNS










CENTRI™ FORM MOUTHGUARD SPECIAL DESIGNS
£10.95 (ex.VAT)
Description
A range of specially designed mouthguards, the colours can be substituted for any from our range to create a bespoke effect. Made to order, the blanks are available in square, 120mm & 125mmø in 4 or 5mm (where available).
Visualise your own designs with our Mouthguard Configurator.
Once you have placed your order, please send an email to orders@whwplastics.com stating your laboratory name along with the required colours, shape and preferred thickness.
SKU: WHWCFMSD
Struggling to find the products you're looking for? Maybe you know them by a different name? We're always open to suggestions so if you'd like to add another terminology to this product to make it easier to search for next time, please click here and let us know!
mouth guards
mouthguards
mouth guard
mouthguard