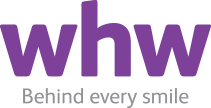 BOSSKLEIN IMPRESSION DISINFECTANT
£9.95 – £32.95 (ex.VAT)
Description
A ready to use disinfectant for the disinfection of alginates, silicones, polyether and plaster impressions.
Bossklein Impression Disinfectant is aldehyde-free and fast acting with full efficacy achieved within 5 mins.
Available as both a spray or dipping solution.
SKU: BKID
Struggling to find the products you're looking for? Maybe you know them by a different name? We're always open to suggestions so if you'd like to add another terminology to this product to make it easier to search for next time, please click here and let us know!